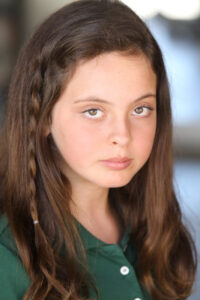 My Music
My Videos
My Awards
Award Winner of the Gifted Student Award
Song:
The Revenge of the Jealous Left Hand
Certificate of Award – Finalist for the Special Category
Song:
Cat Warriors Orchestra
My Biography
Olivia Amiri was born with a natural musicality–often humming, singing, and dancing to the radio, the stereo, or to the music inside her head.  She has studied violin, piano, guitar, and is inquisitive about every instrument or mystery sound she identifies while listening to favorite tracks or seeing a live performance.
Olivia composed her first song at the age of six and asked her mom to find a studio where she could finesse and record As We Belong. Slightly shy at the beginning of the session, Olivia quickly became an empowered creator and collaborator to lock in the melody and instrumentation that would give "As We Belong" its pure, distinctive, celebratory sound.
Watch this site for new compositions, new videos, and event updates
all with music & lyrics by Olivia.